(SPOILERS) (SPOILERS) (SPOILERS) (SPOILERS) Kind of…
No, this is not my identical twin. That my friend is Jason Bateman, the American actor, director, and producer that has been flooding the cinematic scene since the late 90's. Currently, he is most famous for being the protagonist of the NETFLIX original hit series, "Ozark," playing Marty Byrde. Trying to juggle his at home life with the day-to-day operations of cleaning dirty Mexican Cartel drug money. There's suspense, there's tears, there's laughs, there's love, there's cheating, there's drugs, there's mafia, and there is chaos. Sheer chaos. Everything the viewer could ever ask for all under one story line.
This blog is not to dive deep into the depths of plot. No, not at all. I would be doing a disservice to the viewers by trying to accurately depict each story line in a way that would paint a acute picture. Would end up being obtuse and all over the place. Instead, I advise you to login to Netflix and start to binge the 3 seasons now. Don't have a login? No worries, here's my personal login for you to use: NETFLIX .
That was a shot below the belt there. I know, I'll take it on the chin. But, I mean if you didn't see that one coming… I don't know if the internet is the best place for you to be spending a lot of your free time. Maybe try siting around waiting for your phone to ring about your auto insurance coming up to expiration…
Nonetheless, back to the blog. This here is about how our beloved Ozark has sprinkles of HOME tangled within the smallest crevice.Buddy, our sweet Buddy! The elderly gentlemen living in the basement of the Byrde's Ozark home during season 2, seen skinning dipping every morning without a care in the world can have his roots traced back to our beloved Detroit City. Buddy was a scrappy son of a gun with a mean streak that we thought was laid behind him after leaving the Detroit Mafia! We soon see that just may not be the case after all since the number one pillar of the mafioso is loyalty. PS, in season 3 keep your eye out for Wendy's brother, Ben, in the basement as he picks up a miniature Detroit Lions replica helmet! Nice touch as I know most, if not all the readers have one very similar one in his/her homes!
As far as Michigan factoids being dropped into the series, that is about it. But, the story doesn't end there for this MICHIGAN BOY. My current job has me located in the western boarder of Missouri near Kansas, City. I travel frequently to the M.I.N.K. states (MO, IA, NE, KS). For me, I think the little hiatus between season 2 and season 3 made me almost forget the setting that this series takes place in. Or the fact that I have had more time to travel the territory and become one with the region. As I was watching season 3 I found myself getting more and more excited every time they family name drops a city that I've had to travel to! Felt as if I was somehow intertwined with the Byrde family on their strange journey through Missouri!
Lets take a trip into the world of Ozark – with a sprinkle of McCormick:
KANSAS CITY: Marty is in KC,MO doing "business" when we all really know that's not the case.. Also, Wendy has her phone ditched here as here and Ben take a cruise! I happen to spend a majority of my time in KC,MO as it is where I reside.
ST. JOSEPH: The Byrde Family looks into purchasing Big Muddy as an expansion plan as for washing the dirty money as the riverboat comes under investigation. Not much as a "happening" town St. Joe is. I have three customers that I call on regularly here. 25 minutes north of KC.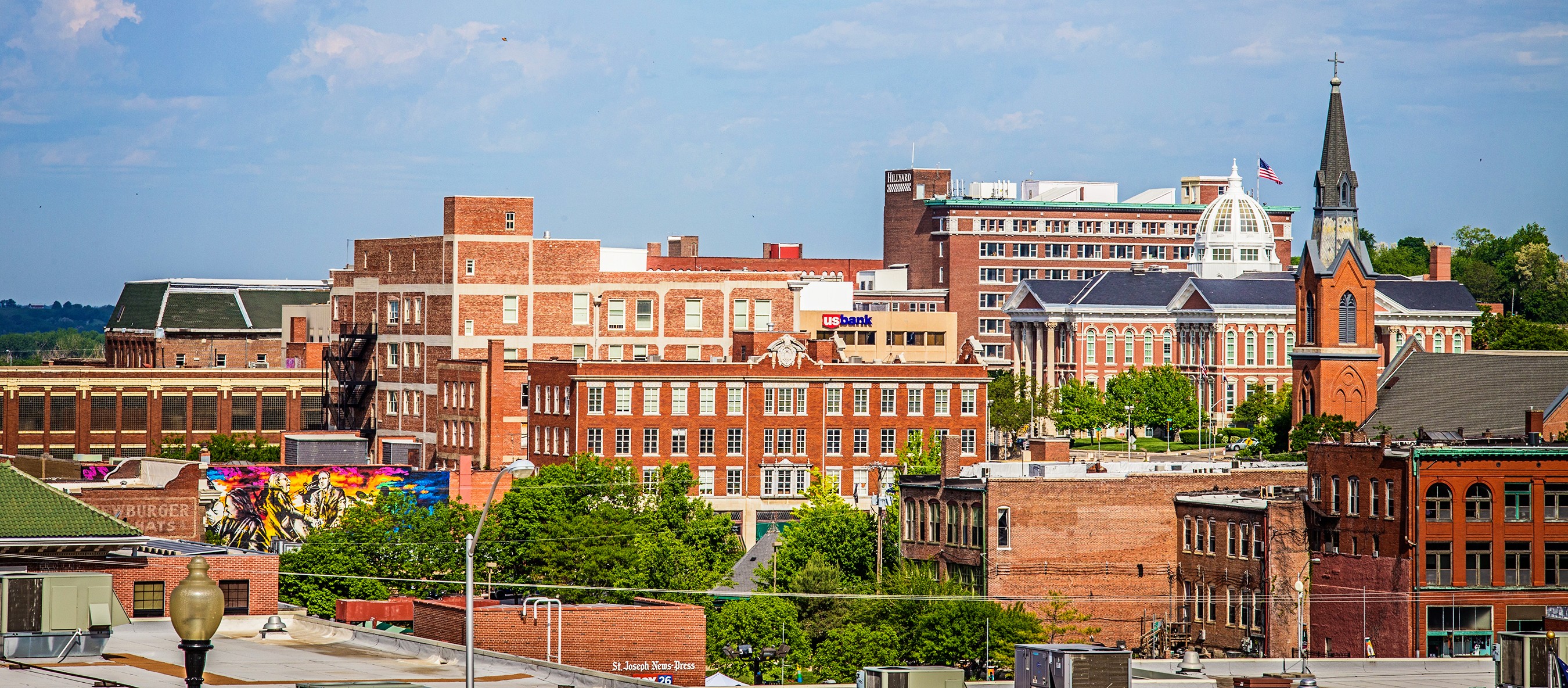 JEFFERSON CITY: Marty and Wendy both have to do some schmoozing of politicians here in J.C. to get the proper documentation and legislation in place to get a casino license in place for their river boat casino plans. Jefferson City is the capital of Missouri and the location I experience my first Missouri tornado at. Will always have a special place in my heart!
St. Louis: The home of the Greatest show on Turf, 2019 NHL Champions THE BLUES, and the notorious Arch! The Byrde family briefly touches on St. Louis passing conversation. I was once in a dyer need of gasoline for my vehicle, so I plugged "gas stations" into my google maps. The damn thing took me to the EAST side of St. Louis to a station that had not so recently been torn down.. Did not feel safe here lol
Branson: I'm not 100% sure if Branson is mentioned within the series, but I want to say it is. If it's not, then it's a missed opportunity because it has been described to me as the Vegas of the Midwest, and boy does it live up to the hype. Multiple casinos in the city limits, amusement parks right on the street corner, and bill boards flooding the roads for the next big show coming to town! Very interesting town! I've been once before to attend the Bass Pro Shop Pro Am at the Top of the Rock Golf Course! Absolutely out of this world! See for yourself!
Thank you all! God speed!