This Bracket was put out on Twitter today and I had to jump on this immediately. Though I appreciate the time and effort that went into building this bracket and the thought behind it, it's a travesty.
From Google Dictionary (From Oxford Dictionary):
trav·es·ty/ˈtravəstē/
noun
a false, absurd, or distorted representation of something."the absurdly lenient sentence is a travesty of justice" Similar: misrepresentation, distortion, perversion, corruption, poor imitation, poor substitute, mockery, parody, caricature, farce, charade
verb
represent in a false or distorted way."Michael has betrayed the family by travestying them in his plays"
For starters,
The Ida Parade is great, I'm not gonna lie, I love Christmas in Ida. I have plenty of great memories marching in the parade with the Scouts and drinking hot cocoa and looking at all the lights. It's a beautiful tradition and always brings out the real spirit of the season. BUT, Pete's Garage cannot be a 15 seed. It just doesn't make sense, Pete's is open all year while the Christmas In Ida happens one day a year. It's simple math.
And,
To have Cabela's go against a local townie bar. If I was to create this bracket, I would have set up different categories or let's call them 'regions' and the bars would have to square off against each other, along with the events – like the Monroe County Fair and the Ida Christmas Parade – would square off in round 1. Nevertheless, I didn't make this tournament and it was a great idea by the man who did, and I know hindsight is 20/20 – but you messed up bud. Now it's time to do what you have to do when you see bracket, whether it's for March Madness (RIP), Cereal, TV Shows, or the in this case the 'Most Monroe Things' of 2020.
The West Round 1 :
#1 Cabelas over #16 Brown Jug – This is solely based on the fact that I've spent many a Saturday and Sunday afternoon getting into a car with my buddies and driving to Cabela's for no reason other than to walk around and cause mischief. Maybe – I'd get some roasted almonds or something from the Bargain Cave but usually I'd stick with the free Petey's Donuts – I'm not proud to admit this but I liked and unliked the Facebook page several times as a teen to get free donuts. You can't tell me you didn't.
#9 Danny's Fine Custards takes down #8 Dixie Soft Serve – Honestly the fact that Calder's Dairy is not on this bracket is ridiculous. But, I'm playing the cards dealt to me and this is the hand I got. Danny's wins based on the fact I think they're owned by the same people who own Danny's Fine Foods, and I'm a Danny's Fine Foods Guy.
https://lifetakes.blog/2019/11/25/its-time-for-dannys-iii-bring-dannys-fine-foods-to-carleton/
#4 Munson > #13 The Rec – This is not even a contest.
#12 Old Hockey Rink over #5 Dog Lady Island – I don't know if I lost my marbles or what but since when do we call the Monroe Multi-sport complex the Old Hockey Rink? Is nothing sacred? I get that it's been closed but put some respek on it. I don't even know what Dog Lady Island is and I don't care of I get chirped about that or not.
#15 Pete's takes down #2 Christmas in Ida – This was something I touched upon on the top of this blog. I also had my (for now) last Old Fashioned at Pete's Garage before a friends wedding reception. It's a great place to take a date, I mean there's a bunch of old cars to jump in and if she's the one you could write your name on the top of the car with a sharpie (I'm a sucker for shit like that).
#10 Luna Pier takes down #7 Randy from Tim Hortons – I'm in bananaland here, who tf is Randy and why is he going up against THE ENTIRE CITY OF LUNA PIER- this tournament is a sham, I don't get it. But Luna Pier has a nice Yacht club, a cool ass name, and so much more. Also Logan Harris is from Luna Pier.
#3 Fireman's Festival > #14 Bolles Harbor – Like I said, Fireman's Festivals should have been in a region with the MCF and the Christmas Ida parade but besides the point. Fireman's is a beautiful event that is comparable to the the night before Thanksgiving at the local bar only all the beer is in Milk Pints. It's also an underage right of passage to sneak into Firemen's and make bad decisions.
#6 State Park over #11 River Raisin Dam – Sterling State Park is pretty sweet. I love Sterling State Park for the memories of just running around during the fireworks. America at it's finest. Just thinking about it makes me want to head out to Sterling during this Quarantine. That's allowed right?
The East Round 1:
#1 Monroe County Fair vs. #16 Eureka Eatery – This was a tough one to be honest – it went down to the buzzer. Eureka Eatery is a hidden gem located inside the Exon Station on N. Monroe street and it serves up some damn good Mediterranean food. The MCF speaks for itself, everyone has their own internal DVR of memories that plays when you think about the fair.
#9 Monroe's #8 Vince's – This is going to stir up the argument that is as old as time – it's Monroe's version of the American vs. Lafayette Debate. I'm taking Monroe's. (also taking Lafayette)
#4 General Custer over #13 St Mary's Park – I don't want to be a Custer defender, what he did to the Native American's cannot be forgotten, but (and there is a but) he did help win the Civil War, I think. It's also just a cool statue – it also cements Monroe as the real life Pawnee, Indiana.
#12 Dunbar Road Bumpy Tracks over #5 Dana's Diner – Honestly, never been to Dana's – Back in the day for me, I was going to the Carleton House or Famer's, now its Farmer's or Kate's Kitchen for me. The bumpy tracks win by default.
#2 Monroe Mall over #15 Applebees Half Off Apps – The Monroe Mall is a relic of a simpler time, when you could walk into Target and take a stroll down a hall way going in and out of stores like F.Y.E, Finish Line, Aeropostale, American Eagle, Elder Beerman's, the list goes on, back in middle school you could spend an entire Friday night just doing juvenile things with your friends then watching a movie at Phoniex. Nowadays you have the Bath and Body works (Vanilla Bean Noel >), Spencers, a few food options, Phoniex has a super big screen, and they put a Planet Fitness in. Applebee's is a national chain and though half off apps was a great time back in the day and the boys get together for half offs .
#10 Larson's > #7 LaPlaisance Firework Tent – 1. Larson's Burgers are no joke. 2. Red Falcon fireworks is the only firework store that matters in Monroe County.
#14 La Fiesta on Telegraph over #3 Empty LaPlaisance Road Outlet Malls – La Fiesta is pretty cool just look at it, the outlet malls are a eye sore .
#6 Nortel Lanes > #11 Clam Diggers – This is another beef I have with this bracket, it says in the title 2020. Most Monroe 2020 – Nortel burned down in 2018. So it should not be included in this tournament, but just because Alabama shouldn't get into the College Football Playoff doesn't mean they don't win it a third of the time they do get in. Check out the blog about Nortel here: https://lifetakes.blog/2018/12/06/rip-in-peace-nortel-lanes/
Sweet sixteen: West Side
#1 Cabela's takes down #9 Danny's Fine Custard – This breaks my heart because I love a good mom and pop shop – again I didn't make this bracket, so I'm playing the cards dealt and the cards said Custard not Foods because if it was Danny's Fine Foods in this tournament, easily in the Final Four.
#4 Munson Park takes down a dead #12 Old Hockey Rink – The Multi-Sports Complex could only hold on for so long, Munson is still alive and well and once this Corona is over I'm ready to hit Munson up for some sand Volleyball.
#15 Pete's > #10 Luna Pier – Pete's Garage feels disprespected by the committee on it's ranking and is set out to prove a point. Welcome to the Elite 8.
#3 Fireman's Festival over #6 State Park – What can I say? Fireman's is More Monroe than State Park.
sweet sixteen: East Side
#1 Monroe County Fair over #9 Monroe's Original – The Fair is a heavy weight in this tournament and I'm not even sure whats going to happen in Round 3, it's a little late for me to be up and I'm writing this by the seat of my pants.
#4 General Custer takes down #12 Dunbar Bumpy Tracks – The statue is just super cool, it could be any statue and it would be cool. I personally believe if people want to take down Custer or just add another statue of someone with routes to Monroe, I vote for no other than: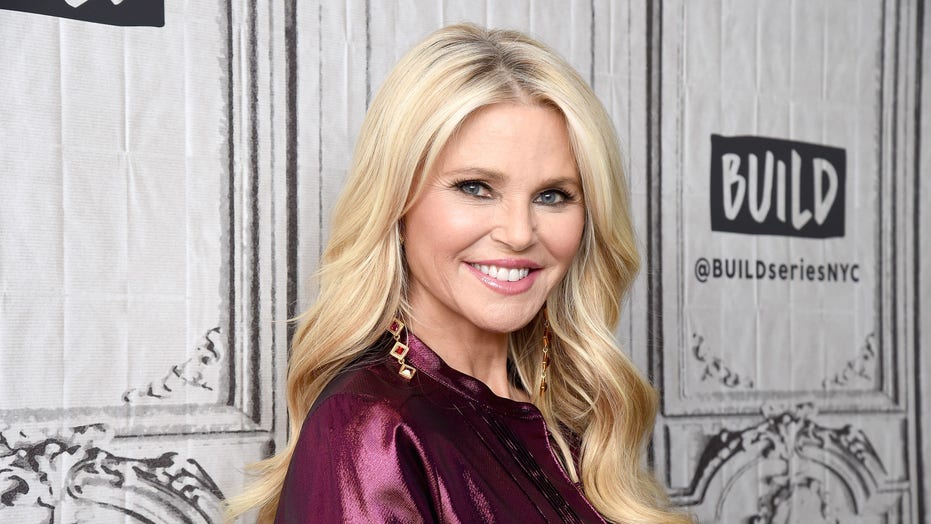 #2 Monroe Mall over #10 Larson's – The Mall not only is a good place to take a stroll down memory lane, you can still catch a matinee at Phoniex Theaters which is pretty convenient – it's no MJR but it'll do.
#6 Nortel Lanes over #14 La Fiesta – Nortel Lanes was one of the biggest bowling alleys in the entire state of Michigan. I don't know if that's a fact but I heard it at someones dinner table once and that is good enough for me. Rip Nortel.
Elite Eight:
#4 Munson Park upsets #1 Cabela's – The fact that Cabela's is a natinal chain can only be overlooked for so long.
#15 Pete's Garage takes down #3 Firemen's Festival – At the end of the day Pete's Garage being there every day of the year is just a fact and facts are facts and the fact is Pete's Garage is in the Final Four.
#1 Monroe County Fair womps #4 General Custer Statue – I once saw a bride and groom take pictures at the Monroe County Fair, I haven't seen that at the Custer Statue, but I could just be missing a bunch of weddings.
#6 Nortel Lanes > #2 Monroe Mall – This was a battle of two heavy weights but when it comes down to it. Nortel probably won't be in the tournament ever again, and that pushed it to an upset over the 2 seed.
Final Four:
#15 Pete's Garage is going to the Championship! Quick story for you. A friend of mine asked, where a good place to go in Monroe was to take a prospective client to lunch. I said Pete's Garage, they went and he won their business and I imagine started a great friendship. That's Monroe.
#1 Monroe County Fair is headed to the Championship! Nortel Lanes just couldn't keep up.
Championship
This is what dreams are made of. The 15 seed in the tournament scratched and clawed their way into the Championship game to face none other than the Number 1 seed. The dream can only last so long though.
The Monroe County Fair. Michigan's Finest. It's probably not a super spicy take but I think it's true. The fair brings out everybody in Monroe at the same time. I hope they go back to their roots and get a country concert again whenever that is (yikes). But, the MCF is always one of the best times of year, another summer is coming to an end and it's a friendly reminder to soak in the last few weeks of it. Break out the Bayou Billy Root Beer mugs, and the French Fry Buckets – the Monroe County Fair is your Champion.